Call for applications: Arte Laguna prize 16.17 for contemporary art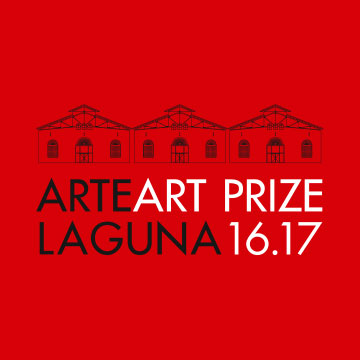 The 11th edition of the International Arte Laguna Prize, aimed at promoting and enhancing Contemporary Art, is open.The free-themed prize is open to contemporary artwork from seven sections: painting, sculpture and installation, photographic art, video art and performance, virtual art, digital graphics, environmental and land art.An international jury will select 125 finalist artists who will be awarded with six cash prizes of…
The 11th edition of the International Arte Laguna Prize, aimed at promoting and enhancing Contemporary Art, is open.
The free-themed prize is open to contemporary artwork from seven sections: painting, sculpture and installation, photographic art, video art and performance, virtual art, digital graphics, environmental and land art.
An international jury will select 125 finalist artists who will be awarded with six cash prizes of € 42,000 in total (€7,000 per section), a major exhibition in the Arsenale of Venice in March 2017, five e exhibitions in international art galleries, five collaborations with companies, nine art residencies, three international festivals and the publication of a catalogue
The Arte Laguna prize invites all artists, with no restrictions of age, sex, nationality or any other qualifications, to apply. Each artist can participate with one or more artworks, also in more than one section. Artworks may have been previously exhibited. Artists must respect the following technical conditions:
Painting: works made with technical and stylistic freedom on any support. Maximum size allowed: 175 cm per side.
Sculpture and installation: works created with any organic or inorganic material (including sounds, lights, videos, mechanical or electrical movements). Maximum size allowed: base 4 meters, depth 4 meters, height 8 meters, no weight limits.
Photographic art: photographs on analog or digital support, photos including digital elaborations. Maximum size allowed: 175 cm per side.
Video art: videos, films and works made with any animation techniques on any digital and analog support. Maximum duration: 15 minutes (opening titles and closing credits included).
Performance: performances made by one or more artists, using any technique, expressive form and with the use of any support materials provided by the artist. Finalist artists will perform live during the opening night. Maximum duration: 10 minutes.
Virtual art: works created using the computer or digital applications and devices: videos, installations, performances, software, videogames, augmented reality projects, etc. The works featuring an installation will have to be adaptable to the exhibition space available.
Digital graphics: images generated or edited using a computer, tablet, smartphone, or applications where the technological intervention is predominant. The works can be set up on a monitor or printed on a two-dimensional support (maximum size: 175 cm per side).
Environmental/land art: There are no restrictions in terms of the choice of the specific environment. The projects will have to value nature and its features and more in general the environment or the landscape in which they are placed.
To apply, please click here to fill in a form, according to your category, to be sent online or by post.
Please note that an entry fee applies: €55 for one work, € 100 for two works, and €50 per additional work, with a €5 reduction for artists under 25 years old.
The submission deadline is 16 November 2016.
Selected artists will be announced within 21 February 2017.
For more information, please click here, read the FAQ or send an email to[email protected].