Call for applications: frieze artist award 2017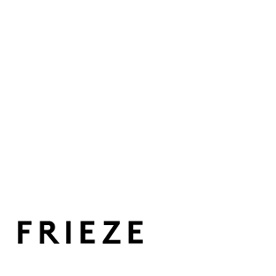 Applications are now open for the Frieze Artist Award 2017, an international open call for an artist between 25 and 40 years of age to realise a major, site-specific work at Frieze London (United Kingdom), an annual contemporary art fair set to take place from 5-8 October 2017 in Regent's Park.The chosen proposal will be presented as part of Frieze Projects, the fair's celebrated non-profit programme established in 2003 and supported by the LUMA Foundation…
Applications are now open for the Frieze Artist Award 2017, an international open call for an artist between 25 and 40 years of age to realise a major, site-specific work at Frieze London (United Kingdom), an annual contemporary art fair set to take place from 5-8 October 2017 in Regent's Park.
The chosen proposal will be presented as part of Frieze Projects, the fair's celebrated non-profit programme established in 2003 and supported by the LUMA Foundation.
Proposed projects for the Frieze Artist Award should be new and reflect the Frieze London art-fair context and the particular dynamic of the London event itself. The project should pay close attention to the unique temporal, spatial and conceptual particularities of Frieze London and its audience. Applicants will be judged on the innovative nature of their idea and its potential for realisation. Proposals for work in all media will be considered.
Produced under the guidance of curator Raphael Gygax and the Frieze Projects team, the award will include a budget of up to £20,000 (£10,000 allocated to production, £5,000 for research and development, and £5,000 for artist fees and travel expenses). Research and development can take place anywhere, in agreement with the Frieze Projects team.
All work produced at the fair will remain the property of the artist.
To apply, please click here to fill in the online form.
There is no fee to apply to the Frieze Artist Award.
The submission deadline is 10 February 2017 at 17:00 (GMT).
The winning artist will be notified in April 2017, and the winner will be publicly announced in May 2017.
In 2016, Frieze London brought together over 160 of the world's leading galleries from New York to Berlin and Shanghai to São Paolo, to showcase works by over 1,000 of today's leading artists, from newly discovered artists alongside some of the most respected names in contemporary art. The latest Frieze Artist Award was given to Yuri Pattison, who installed a networked artwork throughout Frieze London, exploring 'trending' data and systems of interpretation or control. For more information on the previous winners, please click here
For more information on the Frieze Artist Award, please click here, read the FAQs here or send an email to [email protected]