Call for Sharing Experiences from & around the MENA Region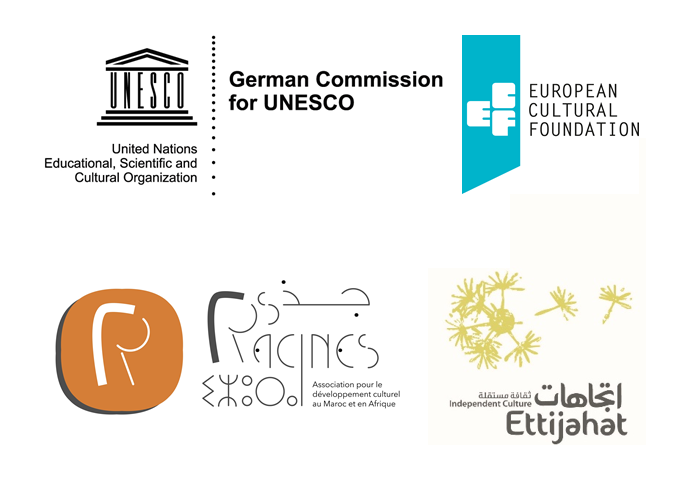 For the Online Publication "Building the Future: Pathways to Cultural Diversity – Practices and Projects from around the MENA Region"
The German Commission for UNESCO, the European Cultural Foundation, Racines and Ettijahat-Independent Culture are herewith inviting you to contribute to our joint online publication that highlights practices and projects from and around the MENA Region, which showcase pathways to cultural diversity.
"Building the Future" is an online publication that aims at identifying and presenting those cultural practices that had most significant impact on the cultural transformation in the MENA region in the period from 2011 to 2017. The publication is a collaborative project among long-standing partners working in and with the region. It is our contribution to showcase the great wealth of talent and initiatives beyond regional borders and to share these with the global cultural community to allow for inspiration and new as well as renewed cooperation – in a story-telling format.
For contributing to the publication with your experiences from specific projects or practices, please use the online form in English or Arab language. Please carefully read the guidelines for further information about our publication project and to check whetheryour practice or project fits the criteria. The deadline for submission is Friday, 15 September 2017.
We will select up to 20 practices from the received contributions according to these criteria. After the selection process, all contributors will be notified which practices will be included in the online publication. The final text will be sent for proof read and verification to the submitting person or institution. The online publication will be launched at the beginning of December 2017.
We are looking forward to reading your inputs and experiences until 15 September 2017 or before. Should you have any comments or questions, please let us know!
With kind regards
The editorial team from the German Commission for UNESCO, ECF, Racines and Ettijahat-Independent Culture
PS: Please feel free to share this call within your network!