Dancing on the Edge Festival | Second call for entries festival 2017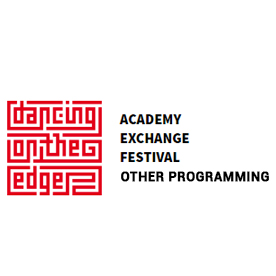 Dancing on the Edge stimulates artistic exchange between The Netherlands/Europe and the Middle East and North Africa. Every two years, since 2007, Dancing on the Edge has presented a multidisciplinary festival in a number of Dutch cities. The festival is a platform for artists from/related to the Middle Eastern region to show what moves them. Dancing on the Edge also fosters collaboration projects and organizes rich context and other programs. Dancing on the Edge is based in Amsterdam, the Netherlands. For the sixth edition of the Dancing on the Edge Festival, to take place in November 2017, we are looking for contemporary dance and theater performances as well as multimedia and performance installations / films / art works…
Application deadline: 15 January 2017
Dancing on the Edge stimulates artistic exchange between The Netherlands/Europe and the Middle East and North Africa. Every two years, since 2007, Dancing on the Edge has presented a multidisciplinary festival in a number of Dutch cities. The festival is a platform for artists from/related to the Middle Eastern region to show what moves them. Dancing on the Edge also fosters collaboration projects and organizes rich context and other programs. Dancing on the Edge is based in Amsterdam, the Netherlands.
For the sixth edition of the Dancing on the Edge Festival, to take place in November 2017, we are looking for contemporary dance and theater performances as well as multimedia and performance installations / films / art works.
Guidelines
* The works should be of high artistic quality and be made/performed by professional level artists
* We are looking for original work, made by artists with a personal signature
* Performances can be short works to be presented as part of a mixed program or they can be full-length productions
* The work can be for theater or for non-traditional venues, such as site-specific locations, community venues, etc. It can also be an online artistic work
* Theater performances should be in English or suitable for surtitling. Those not in English should be sent with an English translation/summary
* The group/artist should be from and/or working in the Middle East and North Africa or have a strong connection with the region.
How to apply?
The application form is available at the following link: Online Form
For questions or more information, please write to office [at] dancingontheedge.nl
Procedure / Time Frame
– Second call out: November 2016
– Deadline Second call: 15 January 2017
– March/April 2017: artists selected for a short list will be contacted and asked to fill in a more detailed form. Candidates not selected for the short list will be informed as well.
– Summer 2017: final selection of the program of Dancing on the Edge Festival 2017.