Mobility fund for global networking of creative entrepreneurs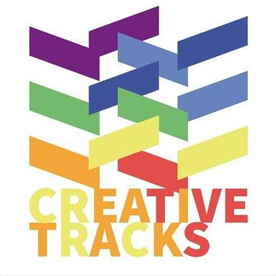 Within the framework of Creative Tracks, the Roberto Cimetta Fund is launching an open call for travel grants from 7th March to 7th April 2017. Individual cultural entrepreneurs living and working in the Euro-MENA[1] geographical zone can apply for travel grants to destinations all over the world. Priority is given to cultural entrepreneurs living and working in the MENA region or the Arab and Middle Eastern diasporas…
Within the framework of Creative Tracks, the Roberto Cimetta Fund is launching an open call for travel grants from 7th March to 7th April 2017. Individual cultural entrepreneurs living and working in the Euro-MENA[1] geographical zone can apply for travel grants to destinations all over the world. Priority is given to cultural entrepreneurs living and working in the MENA region or the Arab and Middle Eastern diasporas.
The Creative Tracks/RCF[2] mobility fund is open to requests for travel grants that respect the eligibility criteria of RCF. There will be one call only in March and travel must take place before 17th December 2017.
The following general criteria of RCF apply to this fund.
1) The aim of your trip must directly or indirectly show potential for a constructive and long-term impact on the arts and culture sector in the Europe and/or MENA region. This means that your travel must contribute to your own capacity building, which in turn can be shared in a "networking" fashion that will benefit connecting cultural practitioners in your own country or region so as to maintain, renew and develop contemporary arts and culture.
2) Your trip can take place as soon as the call opens but in this case you run the risk of buying your ticket without knowing if the application is successful or not.
3) Applicant's profile
– No nationality or age criteria: Applicant lives or works in the Euro-MENA region.
– Profession: cultural entrepreneur.
– Financial means: applicants who are unable to fund their travel.
4) Only individuals (not organisations) can apply. Only 3 members of a cultural business venture can apply for a grant concerning the same trip. A former RCF grant holder can only reapply twice. Applicants must choose the cheapest form of transport and can only apply for one international return travel ticket and visa costs (local transport and accommodation are not reimbursed).
The results will be announced on 7th June 2017 (Deadline for receiving applications: 07/04/2017).
If you want to apply, please visit the Roberto Cimetta Fund's website and fill in the contact form on the website www.cimettafund.org. The office of the Fund will send you the link to the appropriate form to fill in online.
[1] Europe includes all neighbouring countries from the Balkan region. Middle East North Africa geographical zone includes Turkey and Iran.
[2] The funding partners are the French Ministry of Culture and Communication and the European Union within the framework of the Creative Tracks programme.