The 2017 Robert Bosch Stiftung film prize for international cooperation – call for applications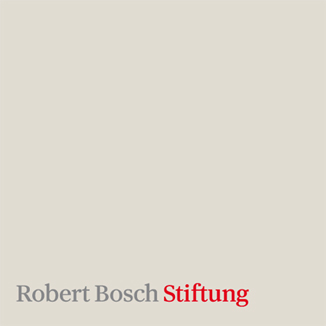 Each year, the Robert Bosch Stiftung issues three Film Prizes for International Cooperation between young German and Arab filmmakers in order for them to make a joint film project. The prizes, worth up to €60,000 each, are awarded in the categories of short animation, short fiction film, and short or feature-length documentary.The Film Prize for International Cooperation offers young filmmakers from the Arab world (from one of the 22 member countries of the Arab League) the opportunity to undertake a joint film project with colleagues from Germany…
Each year, the Robert Bosch Stiftung issues three Film Prizes for International Cooperation between young German and Arab filmmakers in order for them to make a joint film project. The prizes, worth up to €60,000 each, are awarded in the categories of short animation, short fiction film, and short or feature-length documentary.
The Film Prize for International Cooperation offers young filmmakers from the Arab world (from one of the 22 member countries of the Arab League) the opportunity to undertake a joint film project with colleagues from Germany.
The film should officially be produced in both partner countries, stressing the aspect of intercultural exchange in particular.
Each team of applicants must include a producer, a co-producer, a director, a camera operator (not for animated films) and a screenwriter.
In order to participate, applicants should send the following documents (in English) via the online application portal:
A completed application form (online);
A table of contents;
A factsheet with title, logline, length, format, language, team in brief, total amount and amount applied for;
A detailed project outline (including synopsis, treatment for documentary, script for short fiction film, sketches from the storyboard/moodboard for animation);
A concise statement on the candidates' motivation (director and producers);
The team roster and an account of how the team met;
CVs and filmographies;
A comprehensive budget plan, detailing projected costs and financing;
A completed, recent film by the team's director (as a reference and preferably in the category of the submitted project); a video link should be included on the application form, if available.
A selected jury will nominate the 12 best teams and projects (usually four per category) by Mid-July 2017. A nomination does not entail the awarding of the grant, but representatives from each nominated team will be invited to several training sessions in autumn/winter 2017-2018:
Project development in Bremerhaven/Northern Germany;
Producers' meeting in Dahshur/Egypt;
Pitching rehearsal.
Following the pitching rehearsal, the teams will present their project idea to the international jury, which will then select three projects to receive the grant. All nominated teams will be invited to Berlinale Talents in February 2018, where a gala will be organised to announce the winners. The production can start shortly after.
For more information about the Robert Bosch Stiftung Film Prize for International Cooperation, please click here