The Mashrebiya font competition for modern architectural screens: call for submissions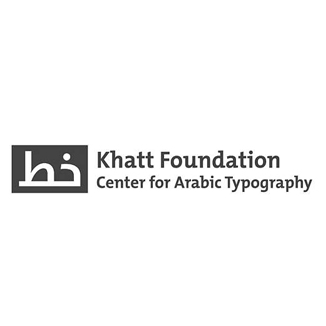 The Khatt Foundation is launching the Mashrebiya Font Competition, a novel type design competition that aims to add culture-specific fonts to the Arab visual culture – fonts specifically designed to produce modern mashrebiya architectural screens. The mashrebiya screen is an iconic element of Arab/Islamic architecture. Mashrebiyas are still popular as separation screens or walls. However, they are often constructed from complex geometrical parts and shapes, and rarely using only letters. There are no existing fonts entirely dedicated to the production of mashrebiyas…
The deadline for submissions is 30 June 2017.
The Khatt Foundation is launching the Mashrebiya Font Competition, a novel type design competition that aims to add culture-specific fonts to the Arab visual culture – fonts specifically designed to produce modern mashrebiya architectural screens.
The mashrebiya screen is an iconic element of Arab/Islamic architecture. Mashrebiyas are still popular as separation screens or walls. However, they are often constructed from complex geometrical parts and shapes, and rarely using only letters. There are no existing fonts entirely dedicated to the production of mashrebiyas.
The Mashrebiya Font Competition is open to all members of the Khatt Foundation online community (sign up for free on this page). The submission may be made by one individual designer or by a team of two to three designers. Each designer or team of designers may submit more than one design sketch.
The design may be for Arabic or Latin, but dual-script (Arabic and Latin) typeface design will bring an added value. The font is meant to be used merely for product and architectural applications. The real design challenge of this font competition is to design a font that reduces the regular white space around text dramatically. A font can only become a mashrebiya font when the typeface is extremely compact.
The design sketches need to be submitted in PDF format by email to the Khatt Foundation: [email protected]. Bear in mind that:
the PDF should bear the name of the font and the name of the designer;
it must show a text (of your choice) in black over a white background and in white over a black background; and
an image simulating how it will look as a mashrebiya can be added to the email.
The Mashrebiya Font Competition will take place in two phases:
In phase one, the jury will establish a shortlist with the best mashrebiya font projects. The selected designers will then be invited to produce a functional font file in OTF format that incorporates the whole basic character set for Arabic and Farsi (and basic Latin).
In phase two, the jury will select a maximum of four typefaces to be awarded.
Each award winner will be paid €1,000, as well as receiving a 3D award produced in their own winning font design.
For more information about the Mashrebiya Font Competition, please click here