Publication: Gender-based violence in Morocco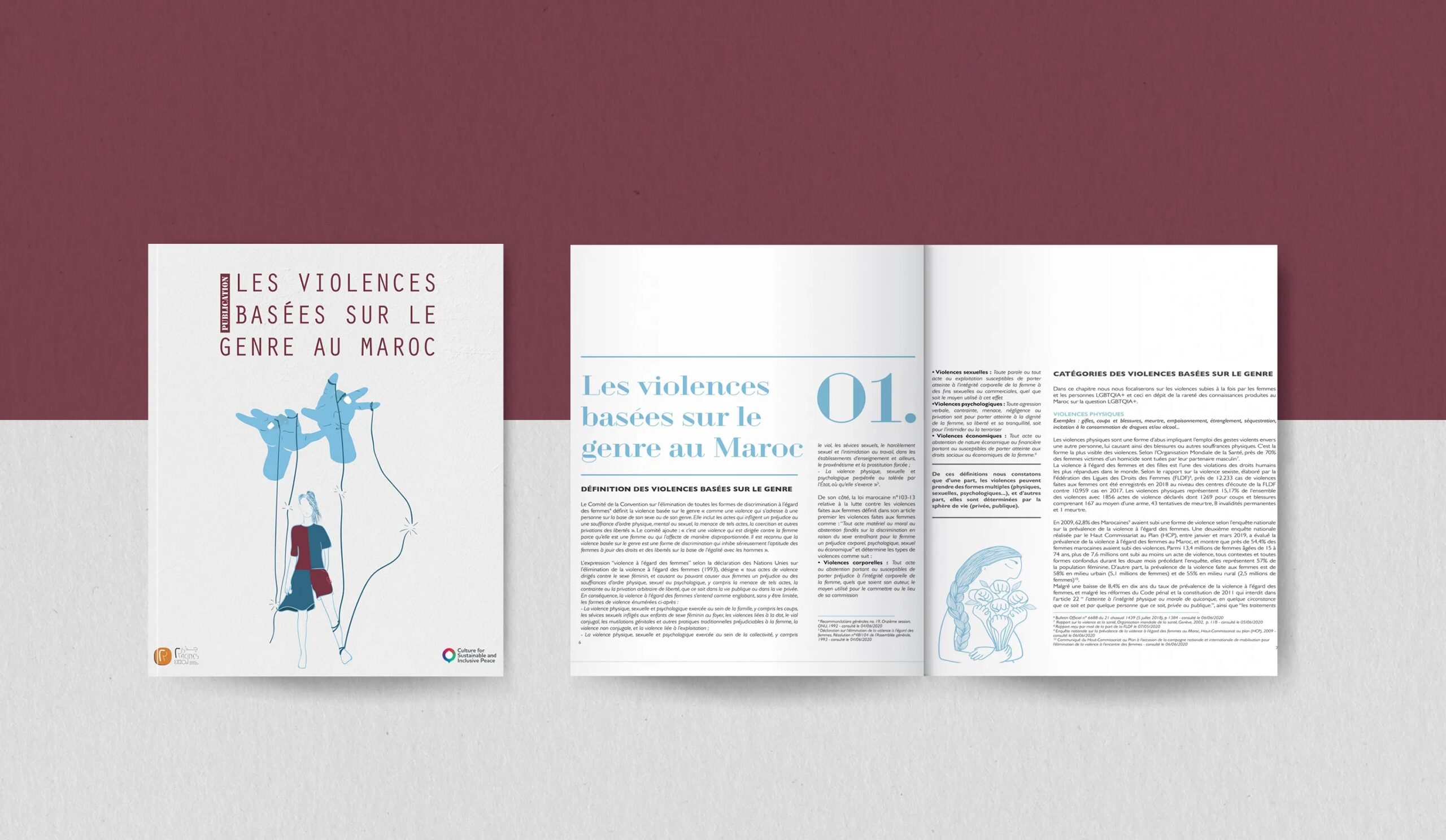 The publication on "Gender-based violence in Morocco" was produced within the framework of the Culture for Sustainable and Inclusive Peace (CUSP) project. 
The study aims to provide an overview of gender-based violence in Morocco (GBV). It is structured around the following axes: a literature review that analyzes the different forms of GBV that exist in Morocco, the national and international legal framework that governs them, an illustration of emblematic examples of GBV produced in Morocco, the evolution of the feminist and LGBTQIA+ movement in Morocco.
The study also contains the results of individual interviews with women's rights activists, representatives of national and international NGOs, researchers and sociologists. The interviews illustrate the inadequacies of the legal system that governs gender-based violence in Morocco, the difficulties they face as GBV interveners, as well as recommendations to fight GBV in Morocco once and for all.
If you wish to cite this work, please use the following mention:
"Gender based violence in Morocco", Rajaa Essaghyry & Mouad Meziaty, under the direction of Dounia Benslimane, Aadel Essaadani, and Dr. Mariangela Palladino, published within the framework of the Culture for Sustainable and Inclusive Peace (CUSP) project, illustrations by Rajae Hammadi, December 2020."
To read the publication in english: https://www.racines-aisbl.org/sites/default/files/gender_based_violence_in_morocco.pdf
To read the publication in french: https://www.racines-aisbl.org/sites/default/files/les_vbg_au_maroc_0.pdf
To read the publication in arabic:
https://www.racines-aisbl.org/sites/default/files/gbv_arabic.pdf