Roberto Cimetta Fund : Job announcement – part time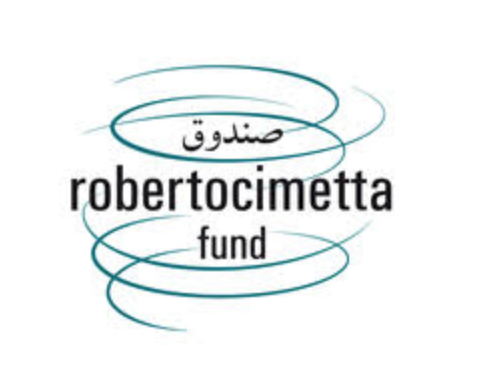 the Roberto Cimetta Fund is an international association that provides support for artistic and cultural mobility in the Euro-Arab-Middle East area. It has provided 1800 travel grants to date. RCF is in touch with the emerging art scene and has a general overview of artistic and cultural projects taking shape in the Arab world and the Middle East as well as a focus on artists in exile near the conflict zones.
Context for recruting: In the last few years RCF has diversified its funding sources, widening its action and multiplying grants with success. In order to be fully operational, RCF has decided to recrute a project manager in the framework of a Government aided support programme called « parcours emploi compétences »
Name of the organisation: Roberto Cimetta Fund (RCF)
Activity of the organisation: the Roberto Cimetta Fund is an international association that provides support for artistic and cultural mobility in the Euro-Arab-Middle East area. It has provided 1800 travel grants to date. RCF is in touch with the emerging art scene and has a general overview of artistic and cultural projects taking shape in the Arab world and the Middle East as well as a focus on artists in exile near the conflict zones.
Context for recruting: In the last few years RCF has diversified its funding sources, widening its action and multiplying grants with success. In order to be fully operational, RCF has decided to recrute a project manager in the framework of a Government aided support programme called « parcours emploi compétences ».
Position: Project manager
Assignment: Administration of the programmes run by RCF (announcing calls, receiving applications, liaising with the committee of experts, liaising with the successful candidates, communicating and reporting). Designing tools to valorise the artistic and cultural projects of grantees. Communication and reporting tools management. Translations.
Specificity: in the framework of a government funded programme called "parcours emploi compétences"
Workplace: c/o ONDA, 13bis rue Henri Monnier, 75009 PARIS, FRANCE
Beginning of contract: from March 2019
Number of working hours: 20 hours per week
Length: one year, renewable
Daily schedule: 9h30 – 13h, 14h- 18h from Monday to Thursday 9h30 – 13h, 14h-16h on Friday
Salary: SMIC
Qualifications: Master, in cultural management /cultural policy/international relations.
Languages required: Arabic and English, intermediary level in French.
Technical capacities required: Mac environment, software (word, excel), social networks (twitter, instagram..)
Applications (motivation letter and CV) must be sent to: angie.cotte@cimettafund.org
Deadline for receiving applications: 28/02/19